Introducing YT8011, Motorcomm's Another Masterpiece of Automotive Gigabit Ethernet Physical Layer Chip
2022-05-04
Recently, Motorcomm officially launched another automotive chip, namely YT8011 series automotive Gigabit Ethernet physical layer chip. With fully independent intellectual property rights, this series of product is an automotive Ethernet transceiver compatible with 100BASE-T1 and 1000BASE-T1, which supports IEEE802.3bw and 802.3bp protocols.
The YT8011 Series can provide all necessary physical layer functions to transmit and receive Ethernet packets over a pair of differential shielded or unshielded cables. YT8011 incorporates high-speed DSP technology and an analog front end (AFE) that includes an ADC with sampling rates up to 750MSPS and a DAC with sampling rates up to 3GSPS. In addition, it also has such features as polarity detection and correction, adaptive equalization, echo cancellation, timing recovery and error correction. Data transmission between MAC and PHY is realized via the simplified Gigabit Media Independent Interface (RGMII) or serial Gigabit Media Independent Interface (SGMII). It supports energy-efficient Ethernet (EEE) and Precision Time Synchronization Protocol (IEEE 1588).
Test results show that the YT8011 series has excellent performance. Bidirectional data streams are transmitted at Gigabit rates via the CAT5E low-cost unshielded twisted-pair cable, with transmission distance of more than 60 meters, which can fully meet the requirements of high-speed data transmission in radars, surround-view systems, automatic driving and other scenarios.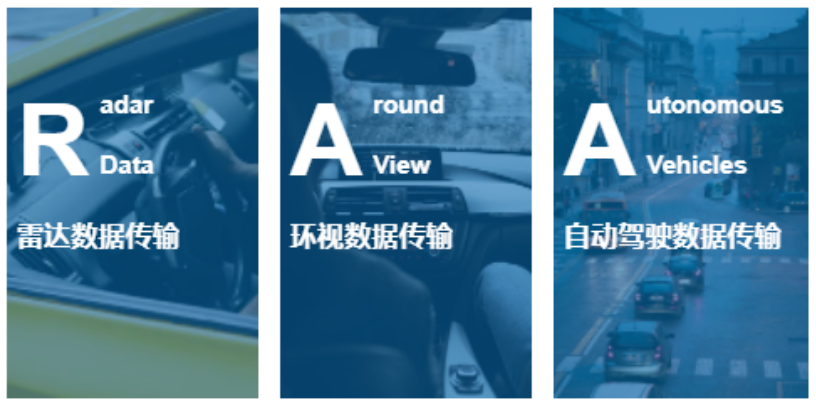 It is worth noting that 1000BASE-T1 is a standard for automotive high-speed data transmission formulated by IEEE in recent years, and its commercial chips have been applied in high-end vehicles step by step. The advent of the YT8011 series indicates that Motorcomm has reached a new height in Ethernet physical layer technology.
With the intelligentization of the domestic automobile market, the proportions of automotive grade chips in body parts are increasing, which leads to the rapid growth in demand for automobile chip demand. Motorcomm devotes itself in automotive communication chips, and has completed the tape-out of the first test chip in the early days of its establishment in 2017. YT8010 has obtained AEC-Q100 GRADE1 certification and interoperability certification from OPEN Alliance (C&S international certification). After five years of ups and downs, Motorcomm stays true to its original aspiration and keeps fighting.