Another Masterpiece! Motorcomm Launches High Performance Ethernet L2 Lite-Managed YT9215 Series Switch Chip
2022-09-24
Recently, another masterpiece of Motorcomm, the high-performance Ethernet L2 Lite-Managed YT9215 series switch chip, met with consumers. This series of products have completely independent intellectual property rights. The YT9215 series are compatible with various port rates such as 2.5G/1000M/100M/10M, and supports wire-speed switching. This series of products have the world's advanced level in terms of function, performance and other indicators.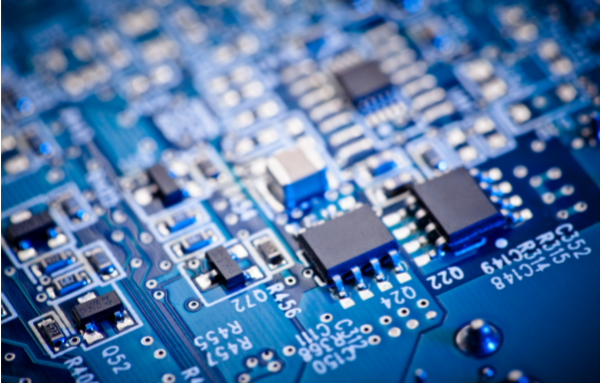 The YT9215 series switch chip has built-in 5-port Motorcomm self-developed 1000/100Base-T/10Base-Te Ethernet physical layer IP, supporting maximum 2 uplink 2.5Gbps/1Gbps SerDes interfaces, or 2 uplink RGMII/MII/RMII interfaces, or a combination of Serdes and RGMII/MII/RMII interfaces to support two uplink interfaces. The series can realize 5+2 port switching applications on a single chip, and can be flexibly docked to various SoCs to realize routing, PON, DSL and other home gateway applications. Combined with switching characteristics, YT9215 series can also be used with CPU to realize advanced gateway applications such as firewalls and behavior servers.
The YT9215 series switch chip inherits the self-developed Ethernet PHY IP with high-speed DSP technology and analog front-end (AFE) technology, making it equipped with polarity detection and correction, adaptive equalization, echo cancellation, and EEE power-saving features.
Based on the elastic switching hardware architecture engine, YT9215 series switch chip fully implements multiple functions such as Layer 2 forwarding, virtual LAN, security detection, firewall control, and traffic scheduling. The product can fully meet the demand for Ethernet switching access in multiple scenarios such as home wireless gateway, SMB enterprise access, industrial control, and intelligent networking.
Plus, the YT9215 series also has a built-in RISC-V processor, complemented by a complete self-developed solution, which not only supports lightweight remote management and cloud management, but also enables remote diagnosis and rapid deployment of the network.

The YT9215 series chip is also excellent in power consumption, size, reliability and other indicators, which can significantly reduce the BOM cost of switch system design and make it highly competitive in the market. With the popularity of enterprise-level information construction, production and operation management systems, and office automation and cloudization, consumer's demands for advanced Ethernet switch chips and devices are growing day by day. Motorcomm, as one of the few suppliers of Ethernet communication chips with completely independent intellectual property rights in the Chinese Mainland, will continue to increase its R&D investment and launch more advanced network switch chip products.
The current rapid development of automotive networking and autonomous driving technology has led to increasing requirements for domain control, high bandwidth, low latency, high availability, QoS, etc. for the chips inside the car. Motorcomm is also making efforts in the field of automotive Ethernet. Our automotive Ethernet switch chip project is in full swing, so let's wait and see.