Motorcomm 2.5G Ethernet Physical Layer Chip YT8821 Series Won "The Best Innovative Product of the Year in China IC Top Awards"
2022-12-22
With the high rate and high reliability, Motorcomm 2.5 Gigabit Ethernet (GE) physical layer chip YT8821 series products won "The best Innovative Product of the Year in China IC Top Awards".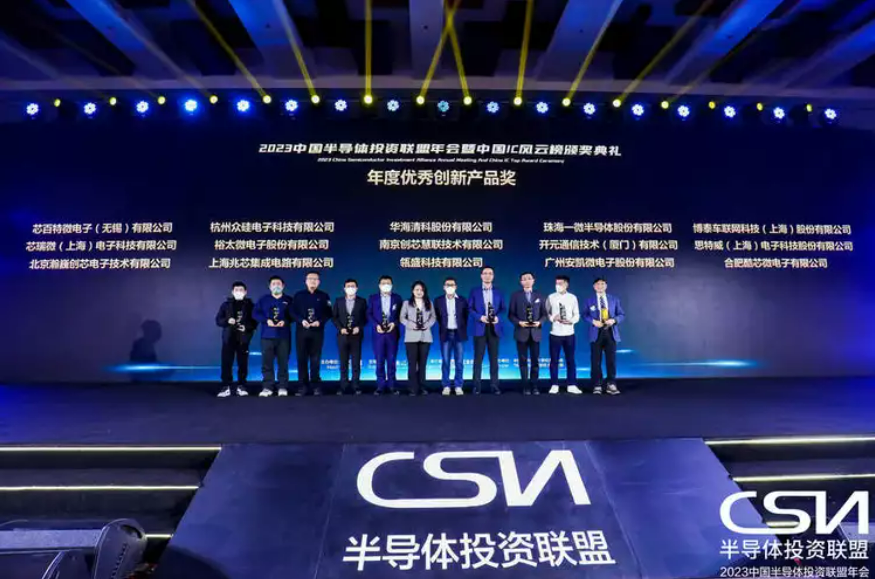 Motorcomm's 2.5GE physical layer chip YT8821 series enjoys completely independent intellectual property rights, supports 2.5GBASE-T (IEEE 802.3bz) and 1000BASE-T (IEEE 802.3ab) protocols, and is compatible with various rates such as 2.5 Gbps, 1000 Mbps, 100 Mbps, and 10 Mbps. The series uses high-speed DSP technology and analog front-end (AFE) technology to provide all the necessary physical layer functions, transmits and receives Ethernet packets over shielded or unshielded cables of CAT5e and above. It also has the functions of polarity detection and correction, adaptive equalization, echo cancellation, timing recovery and error correction.
Since its establishment, Motorcomm has been adhering to the market-oriented and technology-driven development strategy. Based on the independent innovation of technology research and development, Motorcomm takes research and development capabilities as the driving force for rapid development, and continuously develops Ethernet physical layer chips. In order to meet the continuous upgrading requirements, Motorcomm has gradually expanded its product lines to the upper chip fields such as switching links, and has formed nine core technologies applied to network layer products. The product application scope covers multiple market fields, such as information communication, automotive electronics, consumer electronics, monitoring equipment, and industrial control. At present, various performance levels are available such as commercial grade, industrial grade, and automotive grade, and diverse product combinations with different transmission rates and different port numbers such as 100 Mbps and 1000 Mbps are provided to meet the application requirements of different customers in various scenarios.